Alright I'm tired of this not updating thing! Seriously! I'm getting bored of not updating or doing the podcast! It's driving me nuts! But hey good news!
We are coming back soon. Nappa's new computer comes in September 15, it would've been here sooner but the retarded snail mail sent it to and I shit you not when I say this. They sent Nappa's computer, not to San Antonio, Texas but to Australia.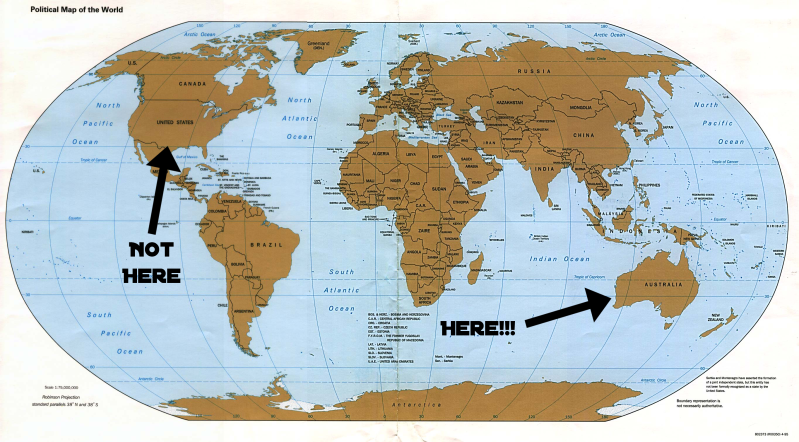 This Australia!
Is it really any wonder this service is going to die? I mean I like UPS, even if whenever I see it I ask myself "What is ups?". But that happened and we lost hope for a little while but we are still talking about the podcast and Nappa is hard at work one making The PutzCast game amazing and even planning out the sequel! Not to mention all the other stuff we are working on.
So we just wanted to tell all of you we are still here and we are still awesome, or planning to be awesome. But while you wait for us to come back and we will be back with a vengeance! Check out what Steven Ray Brown has been working on!
Failing Upwards

So check it out seriously this is promising to be amazing!